GTM_HEAD

GTM_BODY
Advantages of Advertising on Traffic Barricades

Hyper-Local
Traffic barricade advertising through BuyMediaSpace offers the brand an opportunity to safeguard people and promote your adverts in hyper-local targeted areas.

Diverse audience
Traffic barricade advertisements grab the attention of one and all. Be it a motorist, a person driving a car, or even a pedestrian walking on the road.

Round the Clock
Traffic barricade ads works 24/7 that leads to multiple exposure as people continuously pass by creating constant reinforcement. Our advertisements on traffic barricades never go out of sight.

Dual motive/Multi motive
Traffic barricades abide to ensure public safety and also empowers brand visibility while they pass by. Thus serving the dual purpose of barricade advertising as well as safety.


Think safety, Think branding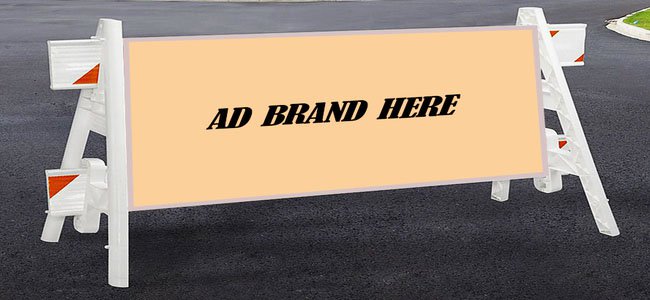 Think safety, Think branding
As more vehicles have accelerated onto the roads of India, traffic has become one of the major concerns disturbing every individual. While it is prominent to have instructions passed on to drivers to stop, yield, and where entry is prohibited, it is equally important to instruct the drivers on where not to park their vehicles. Thus, metal barricades and plastic barricades that clearly state entering work areas, separating two-way traffic, no-parking signage, protecting construction, and separating pedestrians from vehicular traffic are essential messages for keeping one's city safe and undisturbed.

While this issue persists, we use these traffic police barricades as a hook to deliver your brand's promotion and branding. Hence, the police barricade advertising we use not only secures traffic control but also acts as a multi-purpose utility to provide messages to people who aren't supposed to enter the route or limit their speed and also extensively spread branding and promotion.

Most importantly, the barricade ad price offered by BuyMediaSpace is more modest when compared to the other forms of the OOH medium because traffic barricade branding is often widely recommended and used choice of OOH due to their low-cost effectiveness of branding as well as playing an important role in catering the brand's reach to the hyperlocal audience at ease.
Get your quote right away with a single click !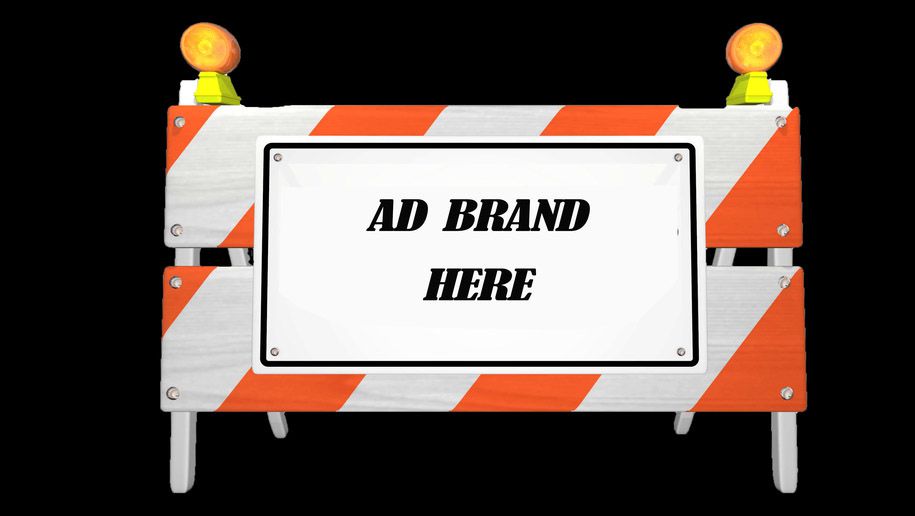 Keep them safe and make your brand visible through our agency
*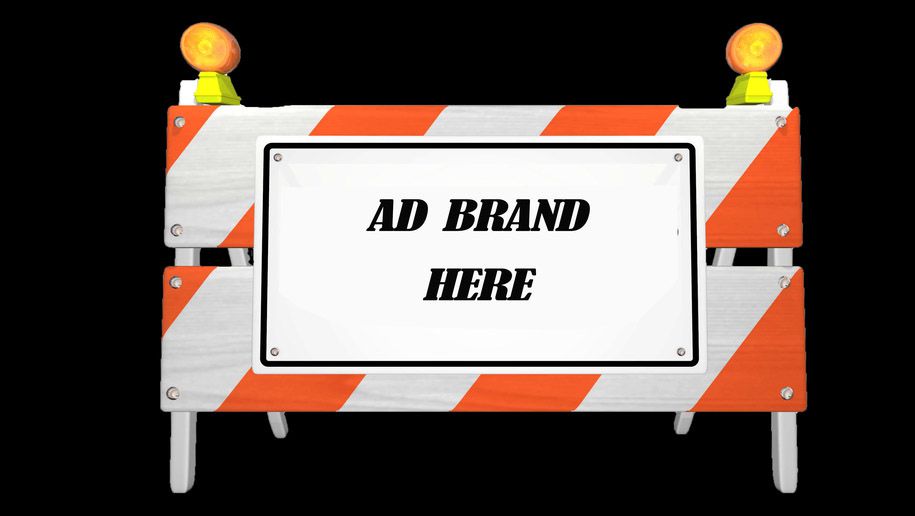 Traffic barricade ads are a widely used choice for advertisers these days because of their cost-effectiveness, high impact and ease of installation. With an average 60:40 proportion of commercial messages and a 'No entry/checking ahead/take diversion' message, brands can exclusively utilize these message space to showcase their promotion to a wide variety of audiences. These "traffic barriers" or "road barriers" or "safety barricades" give the advertiser an opportunity to focus on a specific location for placing their advertisement and reach out to their target audience. BuyMediaSpace, one of the most trustworthy outdoor advertising agency will place the ads at the eye level of the consumers, at the high-end of traffic and separating pedestrians from vehicular traffic, generating familiarity in the minds of automobilists and passerby as they see it mostly on a daily basis, and thus through advertisement on traffic barricade the brand stays in their minds at a conscious as well as subconscious level.

The brand could pay to run an advert on the radio or TV, but the price only guarantees that their commercial will be played a few times a day. While a traffic barricade advertisement through BuyMediaSpace will make your brand visible round the clock. Traffic barricade ads lead to repeated exposure, as people continuously pass by, and thus leads to constant reinforcement. Also, advertisement on traffic barricade or road barricade by our agency gives brands the flexibility to focus on the geographic area that they would like to target. The idea of advertisement on traffic barricade implies that it needs to be readable in a very short time since they are typically perused while being passed on the road. Hence, the content provided by our designing team for traffic barricade advertising is generally kept limited to just a few words, but in large prints, arresting graphics, beautiful images and brilliant color.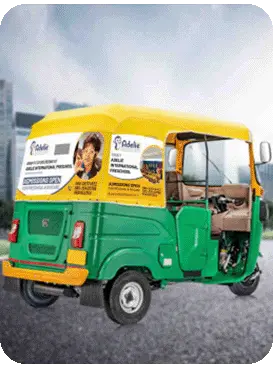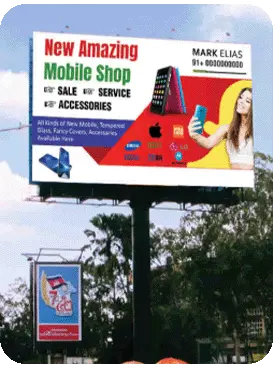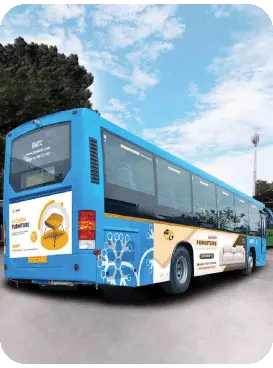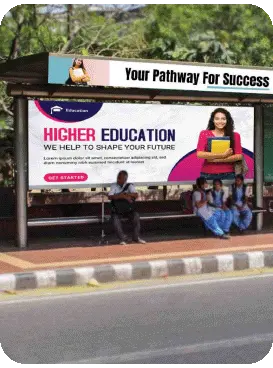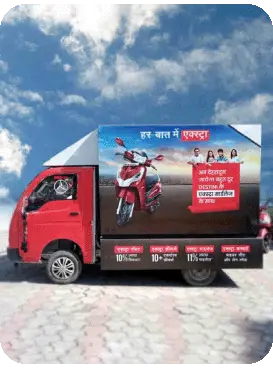 One Budget,
Multiple Campaigns
Do you have a tight budget and are confused about which Media option to choose or ignore ?
Fret no more! As one of the premier advertising agencies in India, we are here to simplify your decision-making process. BMS offers a first in the industry: "Media Packages," - Curated Media Mix for varied marketing and advertising campaign requirements. It's a bouquet of complementary and supplementary media options bundled together to enhance the campaign's effectiveness.
Get your quote right away with a single click !
Traffic Barricades Branding in India
Types of Barricade advertisement we provide in India:
Metal barricades: BuyMediaSpace mostly prefers traffic barricades manufactured from alloy carbon or stainless steel because these metals have built-in strength, are easily portable and durability to withstand a longer duration. The standard barricades weigh around 15-20 kg and are 4x6 in length and width, which provides a clear visibility of the brand displayed on it for the barricade advertising.
Plastic barricades: Plastic barricades are often utilized as portable control barriers for traffic control, pothole caution, construction zones, and pedestrian walkway protection. Traffic barricade branding on plastic is minimal compared to metal barricades due to their lack of durability and subtlety to withstand any harsh weather conditions, but they are widely utilized because of their cost-effectiveness and ease of portability. We provide a wide network of plastic barricades across the city for your Ad campaign which are relatively cheaper than metal barricades.
Types of material we use for Traffic Barricades advertisement:
Vinyl Material: Our experts at BuyMediaSpace provide the best guidance for material to be used as per the type of barricade ads and the campaign duration ensuring high effectiveness and low cost. Unlike other plastics, vinyl is a compatible, weather-proof, easy-to-clean, and recyclable material. If vinyl is properly installed and maintained, it would absolutely give better observability to the audience. These barricades are also added on with reflective stickers making the motorist aware of the barricade from far off, especially during the night.
Execution and Monitoring of the Traffic Barricades Advertisement:
Media Planning: At BuyMediaSpace, our first and most important step to launching a traffic barricade advertising campaign is media planning, with the objective of identifying the traffic station in the specific area to reach a targeted audience and selecting the quantity of the barricade based on the brand campaign objective. We do this by selecting the number of traffic barricades to specifically targeted stations to optimize the budget utilization and maximize the campaign effectiveness of the traffic barricade advertisement.
Execution: Once the media plan is approved, our service provider team proceeds with the manufacturing of the barricade, and printing of media is done as applicable for the particular traffic barricade ad. The barricades are then distributed to the specific traffic station by our advertising service team as per the campaign objective.
Monitoring: Once the execution is completed, our monitoring team initiates campaign monitoring and an evidential proof (legal letter duly sealed and signed by the station) of the campaign is submitted to clients on the endorsement date of the campaign.
If you ever get to wonder:
How much does a traffic barricade advertising cost in India? Or How to bring forth your brand and advertise in front of a wide variety of audiences through traffic barricade ads? Or what is the use of traffic barricade branding? Or Which is the simplest and most effective method of traffic barricade advertising? Or what type of material should be used for the traffic barricade ad? or Why are we the best traffic barricade advertising agency in India? Or any related queries about police barricade advertising. Then you are on the right platform to get assistance and get your brand announced to the world.
How can we help you with Traffic Barricade Advertising in India:
BuyMediaSpace is a PAN India marketing and advertising agency with over 22 years of industry experience for all offline advertising campaigns. With a presence across major 46 cities and mega 3 cities, we are one of the best advertising agencies in India. We at BuyMediaSpace understand the importance of branding and advertising, and offer you creative tailor-made solutions for advertising, allowing you to present your best self to potential customers and gain a competitive advantage at affordable rates.
For any input on Traffic Barricade Advertising;
Mail us: support@buymediaspace.com
Contact us: 63602 14181
FAQ
What is traffic barricade advertising?
What are the types of traffic barricade branding?
What is the material used in traffic barricade advertisements?
How much does traffic barricade advertising cost?
What is the duration of the traffic barricade advertising campaign?
How do we monitor a traffic barricade branding campaign?
In which locations can traffic barricade ads be done?
Why is traffic barricade branding an effective medium of advertising?
Do we require any special permission for traffic barricade branding?