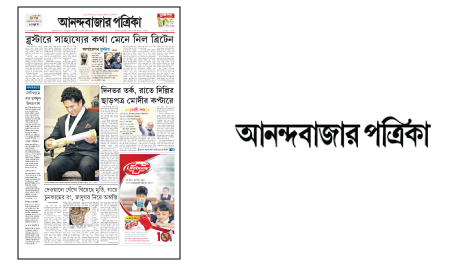 Book Jobs And Recruitment Ads in Anandbazar Patrika Durgapur
Category
Jobs And Recruitment
Total Circulations
14,699
Select Classified
Coverage Cities
---
Text Enhancements
Bold

₹ 575

Background

N/A

Border

N/A

Active CL

N/A

Image

₹ 3168

Tick Mark

N/A

Language Charges

N/A
---
Offer & Packages
BOOK :

1 ADS

GET :

1 Free

USE WITHIN :

7 DAYS
BOOK :

1 ADS
GET :

1 Free
USE WITHIN :

7 DAYS
---
Mechanical Information
No. Of Column

11

Column Width

2.80 Cm

Page Height

51.00 Cm

Page Width

33.00 Cm
---
Terms & Conditions
1. For BOLD advertisements, Only the first line will be in BOLD and not the entire text. Due to page set up by the Publication House, the PREVIEW and the COST may change a little. 2. Publication does not accept BOLD & COLOR Enhancement at a time.
---
Need more info on the costing of
Anandbazar Patrika

Jobs And Recruitment Ads ?
Wait no more, we got pocketed rate for you!
BuyMediaSpace is a renowned newspaper agency that collaborates with a wide range of newspapers, providing advertising solutions with standard rate details. Whether you choose national or regional newspapers, we offer competitive rates for advertising that meet industry standards. With BuyMediaSpace, you can expect transparent and comprehensive rate details for your newspaper advertising campaigns.
Let's Talk